---
---
WHO ARE TOP SECRET MAGIC ?
"The Most Charming Magic Shop in the World" - Derren Brown!

Top Secret Magic can be found in "The House That Jack Built", 10 Southside St, The BARBICAN, Plymouth, England. owned and run by Malcolm Norton. Malcolm, born in 1962 (I'll let you do the arithmetic) has been a professional magician since the age of 21 (Once again I'll let you work that one out but it's over 30 years). These years of experience as a working performer enable him to provide Top Class service and advice.
Malcolm who is a member of "The Magic Circle" is also associated with most of the Magical societies in the south west. If you live in the South West of England and are interested in magic drop him a line.
To learn more about Malcolm visit his web page "Simply Magic "
The TOP SECRET Magic Catalogue Online
Within these pages you will find some of the best Magic available today. We specialise in Close Up Magic but also have various items of Mentalism / Escapology / Stage / Cabaret and Children's Magic in stock too. If there is something specific you are looking for and cannot find it in our catalogue then do not hesitate to call us, as we have many items not listed and if we don't have it in stock we may be able to help you find it !
We now have many autographs of magicians form all over the world to adorn the walls of your magic den.
I also deal in many 2nd hand pieces and many collectable items.


Have something to sell? Drop me a line!

For more information and how to order and our Terms & Conditions see the "How To Order Page" see the how to order page

Lastly Don't be afraid to contact me with any questions or queries you may have (or just a chat).
If you want to come and see us, this is where we are...
NOTE NEW ADDRESS! Yes we have moved 5 doors down.
Top Secret Magic

The House that Jack built
10 Southside St
The BARBICAN
Plymouth
Devon
PL1 2LA
Tel: +44 (0) 1752 262756 (Messages only!)
SHOP HOURS

Open usually 11 - 4 - ish
Personal callers always welcome. Come and see all the latest miracles. And some darn good old ones too!!!
Please ring me if you are coming (especially if you are making a special journey!) and I will make sure I am there for you!
Remember we ship all over the world!
We have supplied such people as... Walt Disney Co. / Moscow State Circus / Cameron Macintosh / Channel 4 TV / Royal Opera House. Etc... (I even have a customer in Buckingham Palace...!)

For more urgent contact try
Email - Magicmal@aol.com
Take the tour... The Worlds Smallest Magic Shop? (and the Quaintest!) Crammed full of MAGIC!
PS. Since this was shot we have moved! Even smaller premises!
"The most charming magic shop in the world!" - Derren Brown!
"Fxxxing brilliant shop" - David Baliey (The Photographer)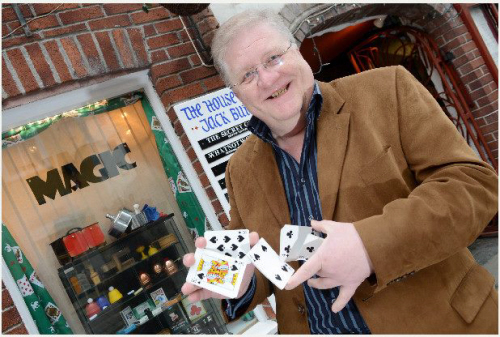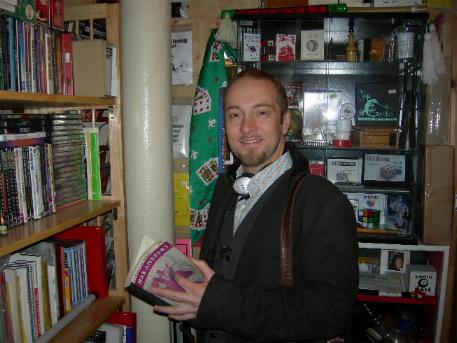 Do you need a magician... Then you need the best...

All Payments are processed through Pay Pal


---